Local History Museum Construction Project Completed in Oni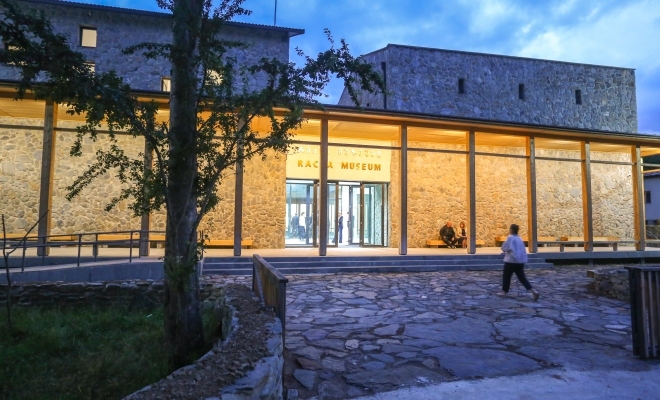 Local History Museum construction works are completed in Oni. The project was funded by Government of Georgia and its cost totals GEL 5.5 million.
A new museum of modern standards was completed under the project, which is fully adapted to needs of disabled people. The museum building is accommodating double-height halls for permanent and temporary exhibitions, museum depositories, and a conference hall with a stage and a simultaneous translation room.
The museum is equipped with spaces for a library and video and audio center, educational zone for children, exhibition administration, museum depositories and such other ancillary rooms. It will have an information center, ticket office and a museum shop, a café and a special corner for museum guides. The museum territory also underwent improvement works. Local natural stone and wood material were used for the project design.