Apartments at Newly Built Buildings handed over to 360 IDP Households in Zugdidi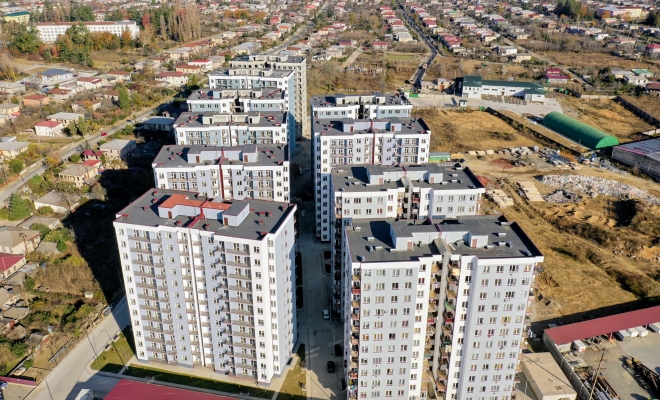 Minister of Internally Displaced Persons from the Occupied Territories, Labor, Health and Social Affairs of Georgia Ekaterine Tikaradze, Director of IDPs Agency Besarion Simonishvili, Executive Director of Municipal Development Fund (MDF) Giorgi Shengelia and Zugdidi Mayor Giorgi Shengelia handed over the keys of the new apartments to the IDP households in Zugdidi.
68 collapsing residential buildings of IDPs have been closed off in Samegrelo to date.
Moreover, 5 buildings designated for 600 households at Baramia St. in Zugdidi Town undergo construction by MDF. The IDP households residing at collapsing buildings, as well as those having the highest scores as per relevant criteria are to receive the residential areas at that buildings.
All collapsing buildings of third and fourth categories in Samegrelo Region that had been housing the IDPs under harsh conditions for years will be closed off upon distribution of apartments.
Construction of residential buildings of international standards for IDPs and improvements for nearby sites undergo execution by MDF of MRDI.
For the last 8 years the residential apartments have been handed over to 22 655 IDP households throughout Georgia and that process is to proceed in future even more actively.