Started announcement of biddings for rehabilitation of kindergartens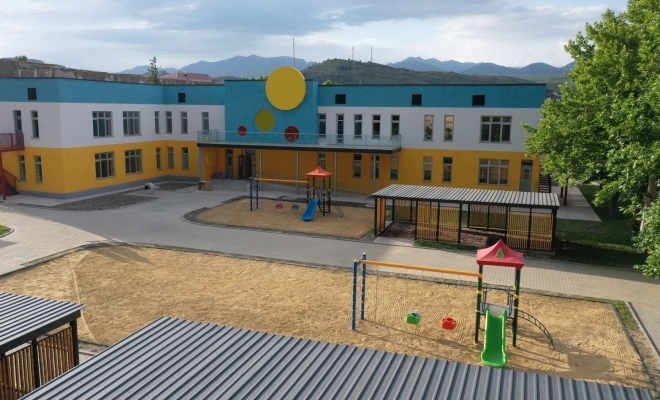 Announcement of biddings for rehabilitation of kindergartens throughout Georgia has started within Kindergartens Construction-Rehabilitation Program, commenced per initiation of Prime Minister of Georgia.
The biddings for rehabilitation of 5 kindergartens in Kvemo Kartli Region have been announced by Municipal Development Fund (MDF) of the Ministry of Regional Development and Infrastructure of Georgia (MRDI).
GEL 1.3 billion out of the state budget is to be spent on implementation of the new program for construction and rehabilitation of kindergartens.
MDF has already finalized the biddings and signed the contracts on construction of up to 130 kindergartens within that program.
The playground and bedrooms, toilets and yards will be arranged at the new kindergartens. There are to be upgraded indoor and outdoor spaces, recreation zones, utilities and wet points.
The buildings of the kindergartens will be completely adapted to the needs of those with disabilities.
Complete information on announced biddings is available at MDF webpage as follows:
http://mdf.org.ge/?site-lang=ka&site-path=tenders/current_tenders/&id=5210
http://mdf.org.ge/?site-lang=ka&site-path=tenders/current_tenders/&id=5211
http://mdf.org.ge/?site-lang=ka&site-path=tenders/current_tenders/&id=5212