New State Program to develop cities and resorts is to start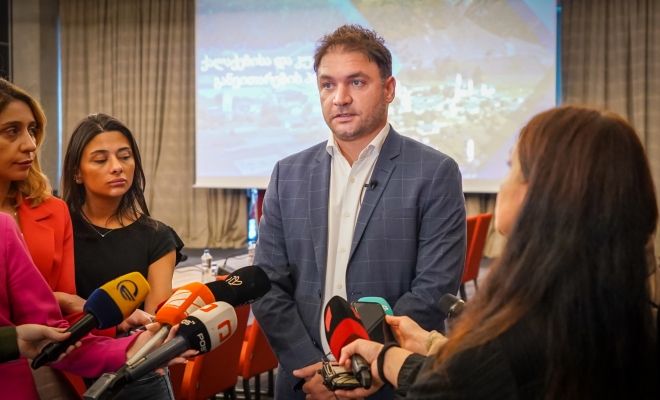 The Municipal Development Fund (MDF) of the Ministry of Regional Development and Infrastructure of Georgia (MRDI) is to start the new state program for cities and resorts' development, whereupon MDF held an Open Day.
Implementation of the new program is initiated by Prime Minister of Georgia, and GEL one billion out of the state budget is to be spent on that.
This is the 5-year program, at the first stage of which have been selected 11 locations as follows: Borjomi, Bakuriani, Kutaisi, Tskaltubo, Telavi, Zugdidi, Batumi, Mtskheta, Stepantsminda, Mestia and Kazbegi.
Within that program the historic part and central park of Borjomi will undergo refurbishment; Tskaltubo Central Park and new recreation of Tsivi Lake is also to be landscaped; New Boulevard of Zugdidi will be arranged; historic area, botanic garden of Kutaisi will be renovated and Lado Meskhishvili Theatre will undergo overall refurbishment as well; Batoni Castle and its nearby site will be developed in Telavi, and Vazha-Pshavela Drama Theatre of the same city will also be subjected to full repairs; historic part of Batumi and related recreation will be developed too. The program providees for renovation of historic sites of Kazbegi, Bakuriani and Mestia Municipalities and creation of the new centers of attraction.
In the course of the Open Day, Executive Director of MDF Davit Tabidze provided construciton companies with the significant information pertaining to the new program.
Availability of the information on the program and details, including procedures on the biddings to be announced, will enable concerned parties to get prepared for the biddings in a timely and better manner.
Active involvement of companies and competitiveness is of high importance for the program to be implemented effectively.