Rehabilitation of Norio and Jandara Schools Finalizes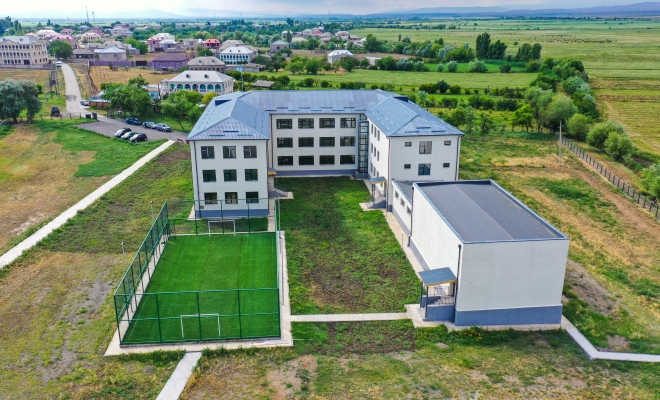 The Municipal Development Fund (MDF) of the Ministry of Regional Development and Infrastructure of Georgia (MRDI) completed the rehabilitation of Public Schools in Norio and Jandara Villages of Gardabani Municipality.
The public schools, designated for 2000 pupils in total, underwent rehabilitation in compliance with international standards.
Rehabilitation of Public Schools of Norio and Jandara Villages was commenced by MDF in December 2020. Notwithstanding numerous written and verbal warnings, the bidding winner company failed to fulfil undertaken commitments, and the contract concluded with that company was terminated, although the remainder works were finalized by company which won rebidding.
There were arranged the classrooms, toilets, sports grounds at schools, and the yards were landscaped as well. Heating, water supply and waste water system were also arranged. The schools are fully adapted for the needs of people with disabilities.
First Deputy Executive Director of MDF Giorgi Tsibadze, together with the representatives of local authorities and of the Contractor Company, visited the rehabilitated schools.
The pupils had had to be educated under rough conditions of old schools. Project implementation will enable those pupils to proceed with studying under conditions of proper school infrastructure and well-furnished environment.