Georgia to have more UEFA Stadiums of the Highest Category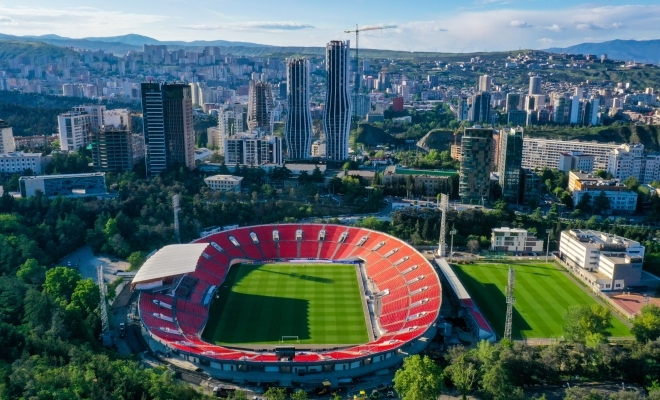 Aimed at holding the UEFA European Under-21 Championship in Georgia worthily, 10 sports infrastructural facilities were constructed and rehabilitated. That infrastructural facilities include Mikheil Meskhi and Boris Paitchadze Stadiums in Tbilisi, Ramaz Shengelia Stadium of Kutaisi and technical training stadiums in Tbilisi, Tskaltubo, Kobuleti and Batumi.
The rehabilitation and construction works for the stadiums were executed by Municipal Development Fund (MDF) of the Ministry of Regional Development and Infrastructure of Georgia (MRDI), what for GEL 100 million had been allocated by Georgian Government.
The works were being conducted with involvement of UEFA and under its monitoring.
The new grass cover was arranged on 11 football pitches, lighting system for 6 stadiums was installed, and the new sound systems, new seats, LED advertising walls, etc. were arranged within carried out rehabilitation-construction.
The design, arranging and supervision works for grass cover at all stadiums were executed by British Companies "Labosport" and "SIS Pitches".
The UEFA European Under-21 Championship in Georgia and Romania will be held from June 21 through July 8, 2023 in Tbilisi, Kutaisi and Batumi - three cities of Georgia.
Mikheil Meskhi Stadium of Tbilisi underwent rehabilitation by Georgian Company "Dagi" Ltd.