A New School Constructed in Village Sabirkendi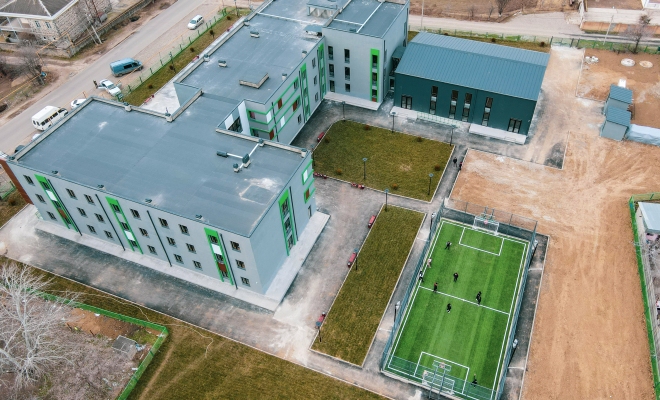 A new school designed for 450 pupils was constructed in Village Sabirkendi of Marneuli Municipality.
Giorgi Tsibadze - First Deputy Executive Director of the Municipal Development Fund of Georgia inspected the completed infrastructural project together with local authorities.
There were new building, classrooms, recreational spaces and sports ground constructed under the infrastructural project, New heating and wastewater systems were installed, the outdoor area was improved and the building was fully adapted to the needs of disabled persons.
The Government of Georgia- funded project at the cost of GEL 6 264 667 was implemented by the Municipal Development Fund of the Ministry of Regional Development and Infrastructure of Georgia.