Villages Chale and Pakhulani Connecting Road Rehabilitation Works Completed in Tsalenjikha Municipality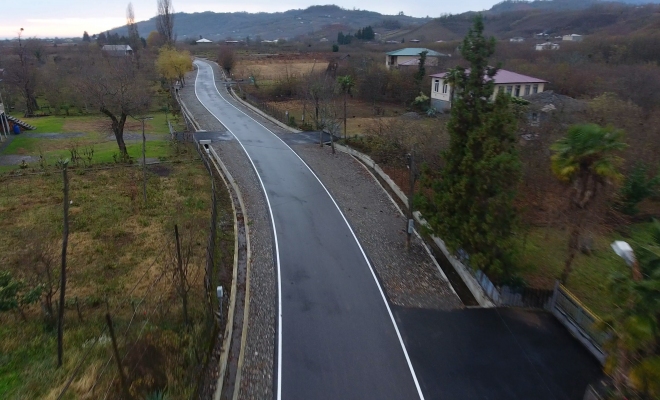 Dwellers of Tsalenjikha Municipality are to enjoy a completely new road. The Municipal Development Fund of the Ministry of Regional Development and Infrastructure of Georgia has already completed rehabilitation of the 2 village connecting 8km road section. The named motor road got paved with asphalt-concrete, driveways were arranged as well.
Giorgi Tsibadze, First Deputy Executive Director of the MDF inspected completed works at the project site.
As a result of road rehabilitation, villagers will be able to travel in maximum safety and comfort.
Before rehabilitation, the road was fully depreciated, which hindered safe and free mobility of motor and pedestrian traffic. Project implementation is to have a long-term, positive social impact on local population. The new road is to decrease volume of dust, vibration, noise and emmissions. Following road rehabilitation, travel time is to decrease as well.
Construction works were initiated in July, 2021 and completed - in October, 2022.
Cost of the WB backed project is equal to GEL 5 million.