Bzvani Public School Construction and Village Meore Obcha Chkepnara and Sabukia Road Rehabilitation Works Completed in Imereti Region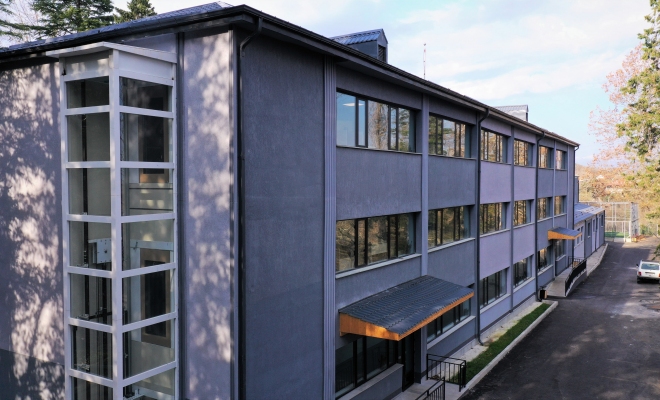 The Municipal Development Fund of the Ministry of Regional Development and Infrastructure of Georgia is proceeding with infrastructural projects in Imereti Region.
The MDF has already completed the GoG funded Bzvani public school rehabilitation and WB funded Village Meore Obcha Chkepnara and Sabukia district 10km road rehabilitation projects.
,,Over a number of years, the Municipal Development Fund has been implementing various infrastructural projects region-wise. Today, we are visiting Imereti Region, where we have completed two projects of great interest under the present multicomplex Program. One of them is the project for full rehabilitation of Village Bzvani Public School in Vani Municipality. Following project implementation, pupils will be able to start school year in fully refurbished school of current standards with cost exceeding GEL 2,5 million. In Baghdati Municipality of the same Region, we have wrapped up a very interesting and important project. Cost of the named, 10 km road project averages GEL 10 million. From now on, population of Obcha Municipality Villages Chkepnara and Sabukia will have an opportunity to travel freely and safely"- stated Davit Tabidze, Executive Director of the Municipal Development Fund of Georgia.