Construction of New School in Chkhakaura Village of Chokhatauri Municipality is Finished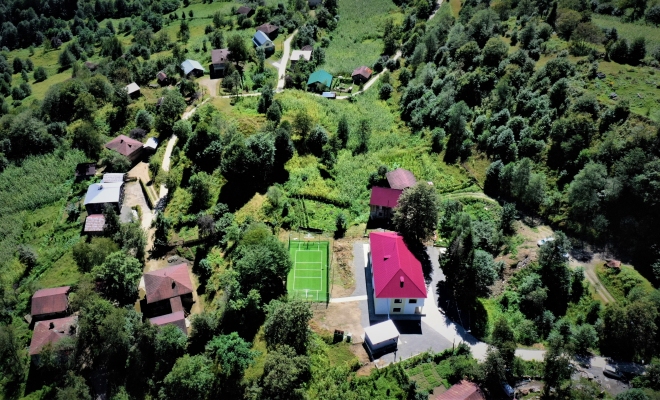 The Municipal Development Fund (MDF) of Ministry of Regional Development and Infrastructure of Georgia (MRDI) has completed construction works for the new school in Chkhakaura Village of Chokhatauri Municipality within the Schools Construction and Rehabilitation Program.
The new school was constructed with funding from the Government of Georgia (GOG).
Chkhakaura Village Public School is designated for 60 pupils, and was constructed in compliance with international standards. There were arranged 8 classrooms and 1 lab at school.
Simultaneously with arranging the classrooms, the schoolyard was improved and heating, water supply and sewage systems were also arranged there. The school is fully adapted for use by those with special needs.
The pupils had had to be educated under rough conditions, although up to 60 pupils will be enabled now to proceed with studying under conditions of proper infrastructure and well-furnished environment.