Construction of the New School Completed in Marneuli Municipality Village Tsopi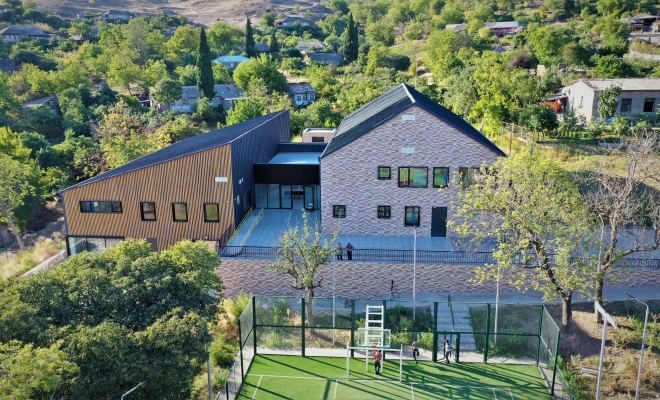 The Municipal Development Fund of the Ministry of Regional Development and Infrastructure of Georgia has completed construction of the new school in Marneuli Municipality Village Tsopi under the School Construction and Rehabilitation Program.
The school construction project is funded by Government of Georgia.
The MDF has completed the public school designed for 150 pupils in full compliance with modern standards. The school is equipped with 12 classrooms, 3 study rooms and 1 lab.
Apart from classrooms, the school yard was subjected to improvement as well. Moreover, there were heating, water supply and wastewater systems installed. The school is adapted to requirements of persons with special needs.
Pupils of the above-referred school were getting educated in poor conditions, however following project completion they will have an opportunity to benefit from orderly infrastructure and improved educational environment.
In 2019, the MDF got engaged in the Educational Infrastructure Construction and Rehabilitation Program, and solely in Kvemo Kartli Region is implementing the investment to the sum of GEL 91 million funded by GoG.