Construction of the New School Building Completed in Sighnaghi Municipality Village Kvemo Machkhaani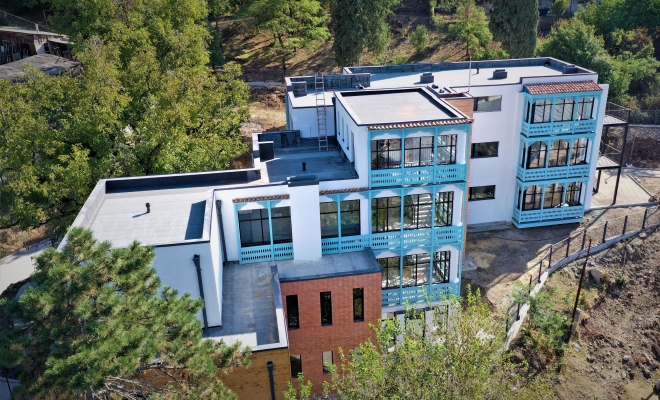 The Municipal Development Fund of the Ministry of Regional Development and Infrastructure of Georgia has completed construction works for the new school in Sighnaghi Municipality Village Kvemo Machkhaani under the School Construction and Rehabilitation Program.
The school construction project was funded by Government of Georgia.
Before school construction, pupils of the Village Kvemo Machkhaani attended classes in the old theater building.
The 90 pupil public school building was constructed with observance of international standards. There were 9 classrooms, 3 study rooms and 1 lab arranged in the building.
Apart from classrooms, there were school yard, heating, water supply and wastewater systems arranged for the school. The school building is fully adapted to needs of disabled pupils.
Pupils at school received education in difficult conditions. About 90 pupils will be able to continue classes in improved setting and orderly infrastructure.