Italian Architecture and Design Days in Tbilisi held this year too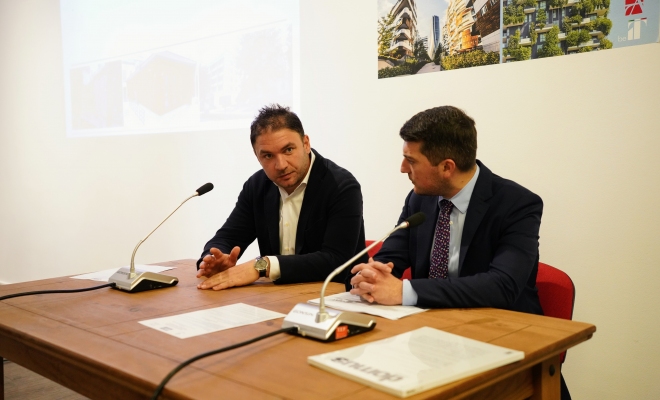 On May 30-31 of 2022, the traditional annual event was held in Tbilisi related to popularization of Italian design and architecture, hosted by the Embassy of Italy to Georgia and the Italian Trade Agency (ITA).
The Ambassador of Italy to Georgia Enrique Vale and Minister of Regional Development and Infrastructure of Georgia Irakli Karseladze opened jointly three exhibitions that are to be open to visitors until 3rd of June, 2022 at Zurab Tsereteli Modern Art Museum. The exposition prepared together with the National Council of Architects of Italy is associated with the main topic of the design day as follows: "Regeneration: Design and New Technologies for Sustainable Future".
The Municipal Development Fund (MDF) of the Ministry of Regional Development and Infrastructure of Georgia (MRDI) introduced the presentation pertaining to the capabilities throughout the country. In attendance of the event were Executive Director of MDF David Tabidze and the First Deputy Executive Director of MDF Giorgi Tsibadze, who familiarized Italian architects with the completed, current and scheduled projects of MDF.
The participants reviewed the current projects focused on Georgian urban development, including the ones, being implemented throughout the country within the "Renovated Regions" Program, as well as urban renovation works for the central part of historical Village Velistsikhe, and the Lagami District refurbishment project scheduled to be executed in Svaneti.
The Italian Architecture and Design Days in Georgia aim to raise awareness and availability of Italian Design in Georgia, enhance connections between the representatives of associated fields and assist to multistakeholder cooperation with Georgia in these fields.