Finalization of Full Refurbishment of Kumisi School, Designated for 440 Pupils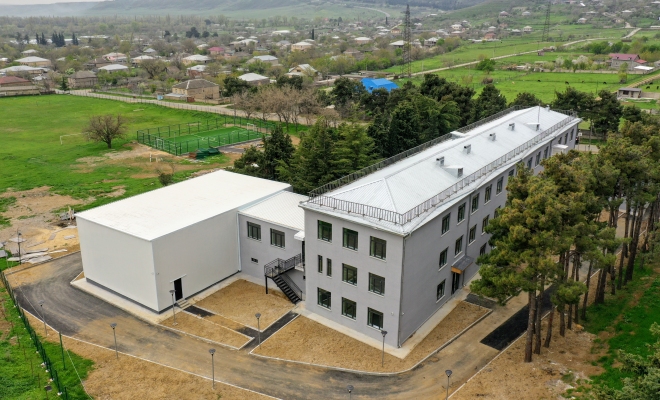 The Municipal Development Fund (MDF) of the Ministry of Regional Development and Infrastructure of Georgia (MRDI) has finalized full refurbishment of Public School in Kumisi Village (of Gardabani Municipality) within Schools Construction and Rehabilitation Program.
The project was funded with GEL 2,8 million by the Government of Georgia (GOG).
Minister of Regional Development and Infrastructure Irakli Karseladze and First Deputy Executive Director of MDF Giorgi Tsibadze visited the renovated school.
The school designated for 440 pupils underwent refurbishment in compliance with international standards. As per the project, there were arranged classrooms, toilets, sports grounds and the schoolyard area. Heating, WS and WW systems were also installed there. The school has been fully adapted for the needs of those with disabilities.
The pupils of the old school had had to be educated under rough conditions, although as a result of the project implementation, up to 440 pupils will be able to apply the proper infrastructure and study in well-furnished environment.
MDF of MRDI has finalized construction and refurbishment of 67 schools within the Educational Infrastructure Program, launched in 2019. The educational program is backed financially by the GOG and donor organizations (CEB and NEFCO). The total cost of the program exceeds GEL 300 million.