Schools Rehabilitation to Commence in High Mountain Regions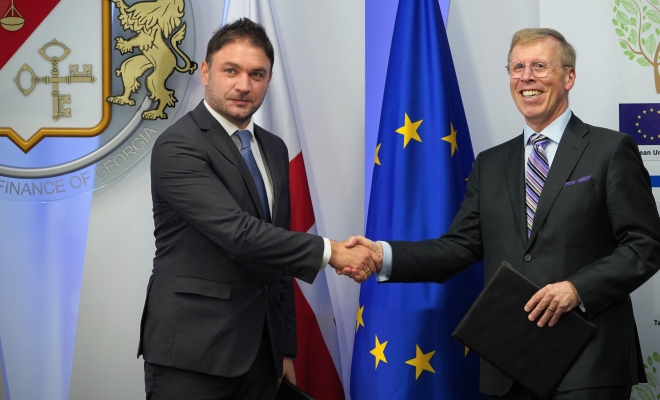 With financial support from the Nordic Environment Finance Corporation (NEFCO), the Municipal Development Fund (MDF) of the Ministry of Regional Development and Infrastructure of Georgia (MRDI) is to commence rehabilitation of public schools and improvement of energy efficiency in mountainous regions of Georgia
The Grant and Loan Agreements have been signed today by Minister of Finance of Georgia Lasha Khutsishvili, Executive Director of MDF David Tabidze, Managing Director Trond Moe, and Investment Manager Bo Eske Nyhus of NEFCO.
The Agreement executed between the Parties provides for financial resource at the amount of 6.5 million EUR to be allocated to Georgia, 3.9 million EUR of which represents the loan, and the other 2.6 million EUR is the grant.
The program implementation will enable the buildings of high mountainous regions of Georgia to be fully refurbished and energy efficiency component to be significantly improved, which is to assist to creation of proper environment for pupils.
In 2023-2025, the projects will be implemented in Tianeti, Gori, Tsalka, Aspindza, Akhaltsikhe, Ambrolauri and Borjomi Municipalities.