"Renovated Regions" Program funded Projects under active phase of execution in Kvemo Kartli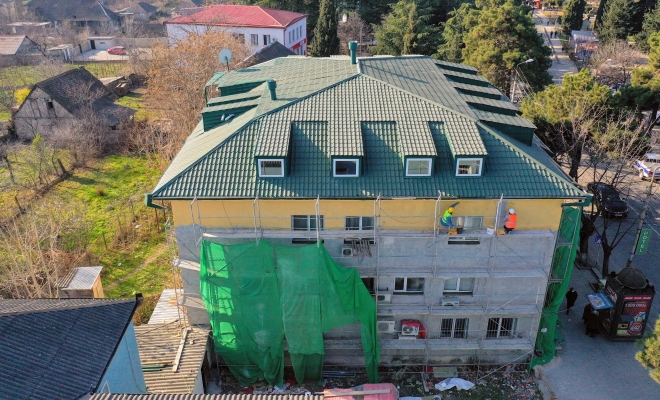 The infrastructural projects of the "Renovated Regions" Program undergo active phase of execution in all seven Municipalities of Kvemo Kartli Region.
The projects in Kvemo Kartli, funded by afore mentioned program include rehabilitation of Tamar Mepe St. and the vicinity Square in Tetritskaro and renovation of Sulkhan-Saba Orbeliani St. in Bolnisi. The works were commenced in summer of 2021 and have been proceeded extensively.
The First Deputy Executive Director of MDF Giorgi Tsibadze along with the representatives of local authorities, was familiaried with the current works on site.
The 4-year "Renovated Regions" Program covers 63 Municipalities of Georgia and tentative cost of its first stage only amounts to GEL 500 million. The program envisages urban renovation of regions, implying development of significant facilities owned by state, municipalities and private persons.
The Program funded Projects were approved by special commission with the direct involvement of municipality representatives, whilst the construction companies were selected based on E-bidding, announced by MDF. The special commission was composed of representatives of local and central authorities, as well as of spatial planning specialists.
Upon finalization of the program, central streets will be renovated and new squares and other municipal infrastructure will be arranged throughout the regions of the country. The urban locations renovated as a result of new projects' implementation will create the new opportunities for the local communities.