Infrastructural Projects in Active Phase in Ajara Region under the "Renovated Regions" Program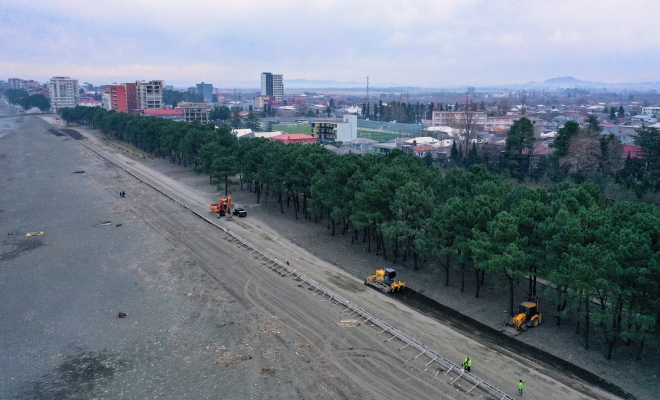 Infrastructural projects under implementation are in active phase in Ajara Region under the "Renovated Regions" Program.
The "Renovated Regions" State Program applies to 63 municipalities countrywide; estimated cost of the first stage works under the 4 –year Program is GEL 500 million. The program provides for urban regeneration of municipalities through development of state-owned, municipal and private facilities
There are several projects under the named program ongoing in Ajara region, which inter alia include: Improvement of Kobuleti coastline from river Achkva to river Kintrishi and Arrangement of Green Corridor in the Heroes' Alley.
The projects were approved by the special committee operating with involvement of representatives of the municipality, while the contractor building companies were selected through electronic biddings announced by the Municipal Development Fund of Georgia. The special committee was composed of local authorities, representatives of central government as well as spatial planning specialists.
Following Program completion, there will be central streets renovated in various regions countrywide, new squares will be rehabilitated and arranged together with such other municipal infrastructure. The urban environment renovated under the new projects will allow for the new opportunities of the local population.