New Apartments handed over to 600 IDP Households in Zugdidi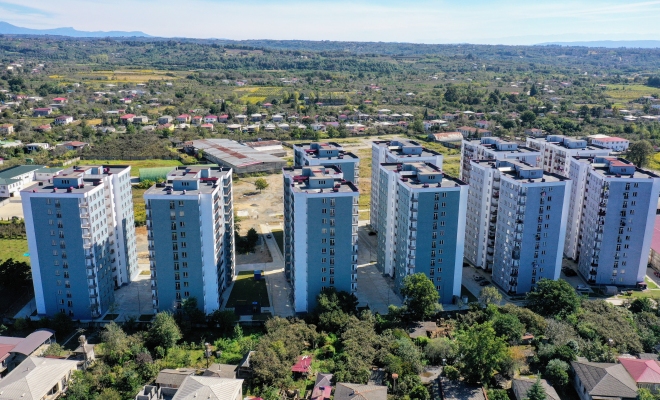 The residential complex of modern standards and of unprecedented scale has been constructed for IDP households in Zugdidi. Another 600 IDP households have become the owners of residential apartments at newly built buildings.
Construction of residential buildings of international standards for IDPs and accomplishment of the nearby site was executed by MDF of MRDI.
The IDP households have received the residential apartments as fully repaired. There were arranged the access roads, green line and the special space, designated for children. The buildings are adapted for the needs of people with disabilities.
Up to 1400 households have settled at the residential complex constructed at Baramia St. in Zugdidi and that resulted closing off 89 collapsing residential buildings, being in Zugdidi Municipality.
Since 2013 until now, over 27 000 IDP households have received the new residential apartments throughout the country.