New Multi-Functional Sports Complex under Construction in Akhaltsikhe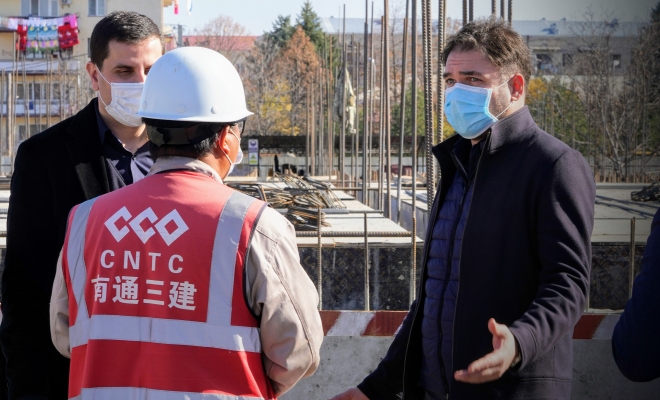 The new multi-functional sports complex undergoes construction in Akhaltsikhe City.
The project implementation by Municipal Development Fund (MDF) of Ministry of Regional Development and Infrastructure of Georgia (MRDI) is backed financially by Asian Development Bank (ADB) at the project cost exceeding GEL 11 million.
Executive Director of MDF David Tabidze along with the representatives of local authorities visited the site of current works in Akhaltsikhe.
The Sports Complex is to be comprised of big and small swimming pools, as well as of the halls designated for training equipment set, weight-lifting, boxing and wrestling. Each hall and pool is to have its own cloakroom and shower unit. The project envisages also construction of an open café and a small shop. The parking lot too is to be arranged in the vicinity of the Sports Complex. The Sports Complex is fully adopted for the people with disabilities.
Upon construction finalization, Akhaltsikhe City residents will have well-furnished environment for sports activities and for the tournaments in many athletic disciplines to be held at national as well as at international levels. Availability of Sports Complex of modern standards will encourage establishment of the healthy lifestyle among the city youth.
MRDI has commenced construction of Olympic Swimming Pool and Sports Complexes of modern type in 3 more big cities as follows - Kutaisi, Zugdidi and Rustavi.