Kids in Kakheti to Proceed with Studying at Renovated Schools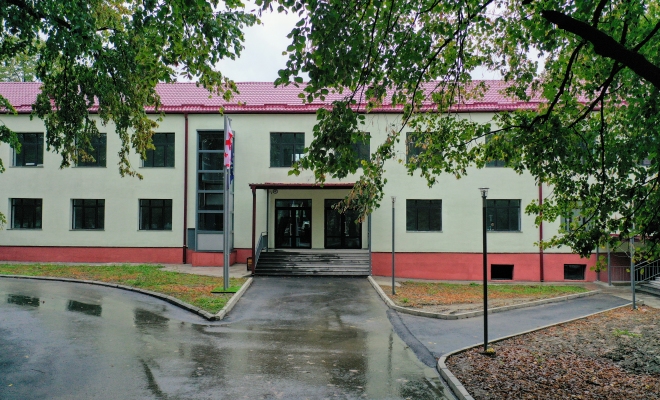 The Municipal Development Fund (MDF) of Ministry of Regional Development and Infrastructure of Georgia (MRDI) proceeds with Schools Construction and Rehabilitation Program. MDF has completed full rehabilitation of schools in Sighnaghi and Gurjaani Municipalities of Kakheti Region.
The projects were funded from the Government of Georgia (GOG).
The school designated for 445 students in Kardenakhi Village of Gurjaani Municipality, as well as the Sighnaghi Municipality school envisaged for 160 students, underwent complete rehabilitation. The schools were rehabilitated in compliance with international standards and are fully adopted for the needs of those with disabilities. The classrooms, WCs, sports grounds were arranged and the courtyard was landscaped. Heating, WS and WWS were also installed.
The students had had to be educated under rough conditions of those schools. Upon finalization of projects, students will be enabled to study at schools provided with proper infrastructure and well-furnished environment.
To date, construction of over 50 new schools has been completed in various regions throughout the country. Large-scale rehabilitation works for more than 50 schools have also been finalized.
Construction of 66 schools, rehabilitation of 100 schools and enhancement of energy efficient component undergoes execution by MDF of MRDI within Educational Infrastructure Construction and Rehabilitation Program. The educational program is backed financially by GOG and donor organizations (CEB and NEFCO) at total cost, exceeding GEL 300 million.
In was 2019, when MDF got involved in Educational Infrastructure Construction and Rehabilitation Program.