Gurjaani to Benefit from the Renovated Central Park from October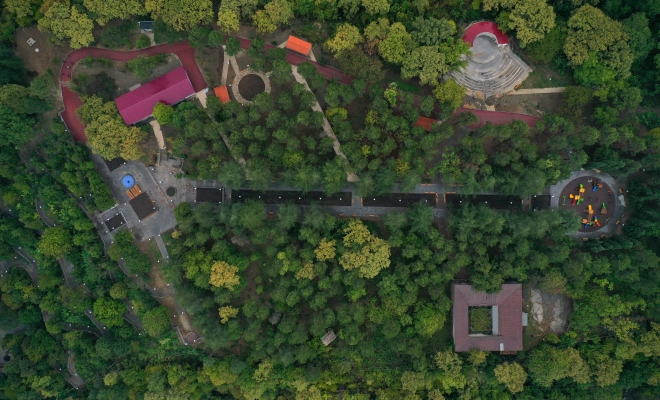 The Municipal Development Fund of the Ministry of Regional Development and Infrastructure of Georgia is completing the project for rehabilitation of the central square and recreational park in Gurjaani.
Cost of the European Investment Bank backed Gurjaani park rehabilitation project averages GEL 3.6 million.
Total area of Gurjaani central recreational park equals 9 ha. Under the project, there are recreational zones', children's attractions' arrangement works ongoing in the park area along with summer movie theater and amphitheater rehabilitation and sports ground construction activities.
There will be landscaping works performed in the park, pedestrian paths and curbs will be arranged, lampposts – installed, benches and litter bins – placed. The park will be divided into various type sporting and cultural purpose spaces, in addition, it is to accommodate a multifunctional recreational zone.
Rehabilitation works are to be completed in October of current year.
Following project completion, local population and visitors will be able to recreate themselves in the completely renovated, improved park. The rehabilitated park of Gurjaani will regain its historic function and become an active space to host various cultural or sporting events.
Davit Tabidze, Executive Director of the Municipal Development Fund of Georgia and Davit Songhulashvili, Majoritarian Member of Parliament from Gurjaani visited the Gurjaani central park rehabilitation work site at the closing stage.
Gurjaani central park rehabilitation works are under implementation by the Georgian Company "NCC".