Poti Sports Complex Construction Project to be Completed in August of Current Year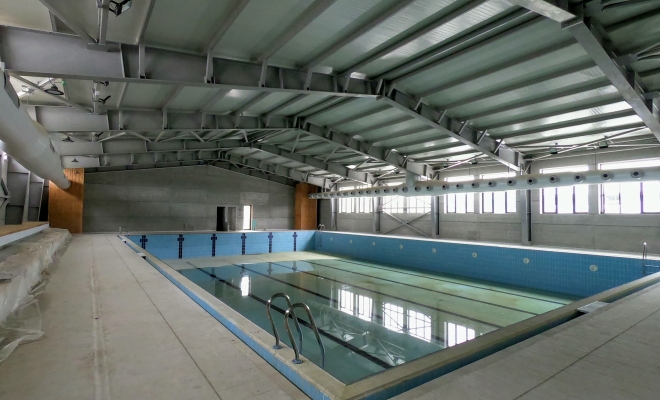 The Municipal Development Fund of the Ministry of Regional Development and Infrastructure of Georgia is completing the works for construction of multifunctional sports complex and swimming pool in Poti. Cost of the European Investment Bank funded project amounts to GEL 14.5 million.
The project provides for construction of large and small swimming pools and gymnasium. There will be basketball, mini football and volleyball grounds arranged in the building. The sports ground to be constructed is designed for 160 spectators. The sports complex will accommodate a fitness hall, and a sports inventory storage room, shower rooms, rooms for coaches, personnel and medical doctors. The sports complex will be equipped with a café and dormitory for sportsmen.
Those interested in the new sports complex will have an opportunity to exercise and train in the improved setting and hold tournaments in various sports, at national as well as international levels.
There are sports complex construction-rehabilitation works actively ongoing countrywide, in order to grant access to sports infrastructure to the all regions and introduce healthy lifestyle among youth.