The Bidding for development of touristic spaces between the historical hills of Telavi Town, has been announced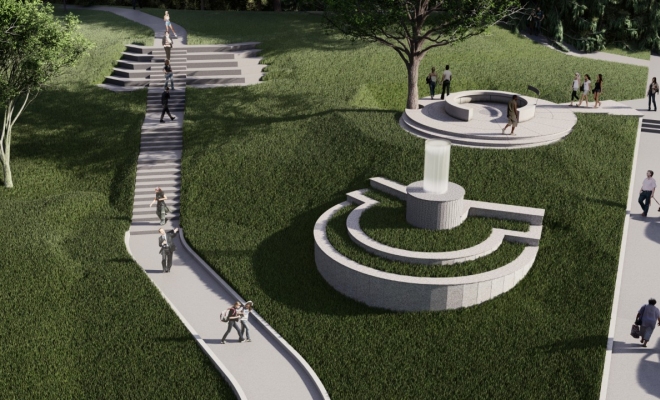 The Municipal Development Fund (MDF) of Ministry of Regional Development and Infrastructure of Georgia (MRDI) has announced the Bidding for touristic routes between historical hills and rehabilitation of public-recreational spaces in Telavi Town.
As per Telavi Urban Renovation Project there is to be developed the touristic route for "7 historical hills" in Telavi Town. The project site is located in Telavi, representing one of the most significant historical cities along with its street network, historical urban development of the Middle Ages, and the unique landscape.
Telavi is located in the Alazani river basin and is extended throughout the north-eastern side and hills of Tsiv-Gombori range. Different districts of the town are located at the altitude ranging within 500-800 m asl. The hills stretched over the linear axis of the east-western section contain the castles built in various periods throughout the history of the town. The elevated sites of the town, particularly the residential areas developed in XIX century, overview the Alazani valley and the Caucasus. The historical districts of Telavi Town (namely: Zuzumbo Hill, Ancient Gate, Hill of Deity, Batoni Palace and the Hill of Thoughts) are separated from each other by small ravines passing through Nadikvari Park site.
Despite intensive increase of the number of visitors, there is no appropriate infrastructure in that part of the city as of today. The project provides for arranging of the parking lot and the path over Zuzumbo hill along with the bridge connecting Zuzumbo with Dabakhnevi hills, bridge access road is considered also to be provided. There is to be arranged the path on Dabakhnevi hill and Gigo hillock as well. Erekle II street, Elene Akhvlediani Art School, Central Street and Vazha Pshavela Theatre's cellar are to be rehabilitated too.
The project finalization will result in Telavi to have one more direction, developed from infrastructural standpoint that is to convert the town into additional center of attraction for local residents and city visitors.
Full information related to the Bidding is available at MDF webpage:
http://mdf.org.ge/?site-lang=ka&site-path=tenders/current_tenders/&id=4409
The project implementation is backed financially by Asian Development Bank (ADB) at tentative cost of GEL 6 million.