Bidding Announced for Construction of Zviad Gamsakhurdia Youth Center in Zugdidi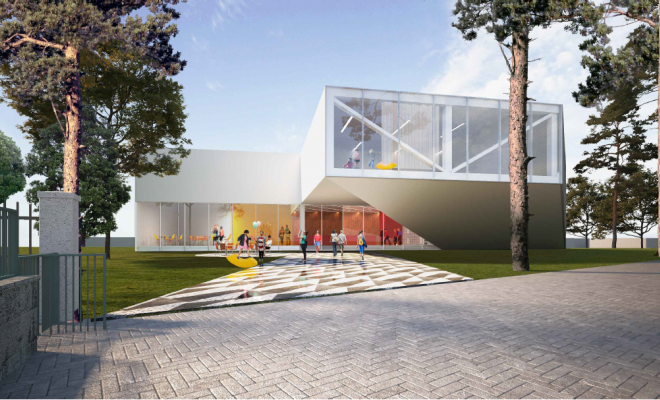 The Municipal Development Fund of the Ministry of Regional Development and Infrastructure of Georgia has announced bidding for construction of a Zviad Gamsakhurdia Youth Center, Presidential Library and Museum in Zugdidi.
The Youth Center is to be constructed under the Program for Development of Infrastructure in Samegrelo-Zemo Svaneti Region. The Asian Development Bank-backed Program under implementation by the Municipal Development Fund of Georgia involves development of different infrastructural facilities in Zugdidi Municipality.
The Youth Center, Library and Museum concept implies creation of such up-to-date space, which is to grant to locals and especially to young people more opportunities of development, exploration, presentation of their ideas, introduction of innovations, etc.
Under the project, There will be reading room, library archive, permanent or temporary exhibition space, information center for tourists, space for interactive learning and café arranged in the Youth Center.
Estimated project cost is GEL 13 million.
The bidding-related exhaustive information is available at the MDF webpage
http://mdf.org.ge/?site-lang=ka&site-path=tenders/current_tenders/&id=4381
The Municipal Development Fund has also launched the project for construction of a new sports complex in Zugdidi. Besides, the MDF is constructing 5 new apartment buildings for 600 IDP households in Zugdidi.