Kutaisi Receives 36 New Buses of Modern Standards out of 175 Designated for Regions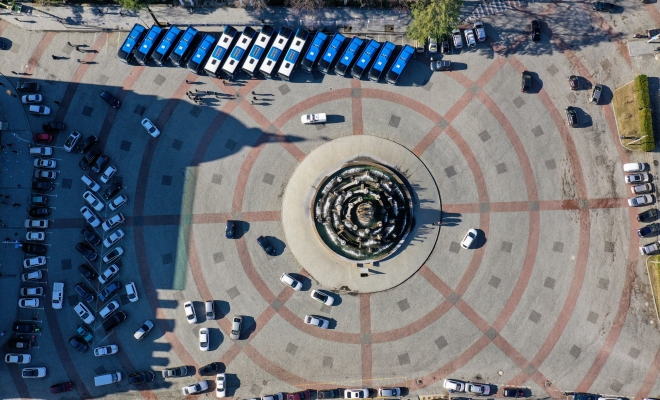 MDF of MRDI has already delivered 36 buses of EURO 5 Standard to Kutaisi City. The buses are out of 175 ones, designated to be transferred to 6 cities within Urban Transport Development Program.
30 new buses designated for 50 passengers and 6 new ones for 83 passengers has been transferred to Kutaisi to date. All vehicles are fully adapted for the needs of people with disabilities.
The program undergoes implementation with financial backing from the European Bank for Reconstruction and Development (EBRD) and covers procuring of 175 new buses of modern standards for various Municipalities.
6 cities had been selected throughout Georgia for urban transport development purposes. Out of 175 buses per 10 ones will be transferred to Telavi and Poti Cities, while Gori is to receive 30 ones, 25 will be delivered to Zugdidi, and Rustavi is to get 40 ones, whereas Kutaisi will have 60 buses.
The program will enable the cities to develop the municipal transport field, and the locals will be able to use modern, comfortable and what the most important is – ecofriendly buses.
175 buses are to be delivered on a stage-by-stage basis to different municipalities up to spring 2021.
The Municipalities will define the routes and transport corridors of that new buses.
Each new bus will be connected to the transport network of the city and is to replace those moving on the most overloaded routes of Kutaisi City.
The first 10 buses of the Program were transferred to Kutaisi City on November 19, 2020.