Roads Rehabilitation in Zestaponi and Baghdati Municipalities Coming to an End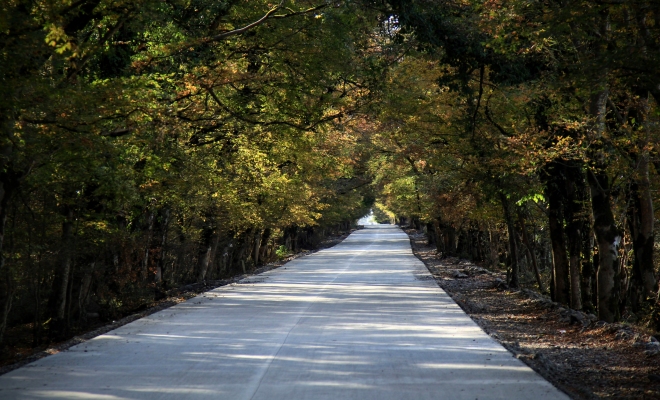 The Municipal Development Fund (MDF) of the Ministry of Regional Development and Infrastructure of Georgia (MRDI) completes rehabilitation of road, connecting Tskhentaro-Ajameti-Vartsikhe in Zestaponi and Baghdati Municipalities. The cement-concrete pavement has been applied on that 10-km motor road.
Concrete ditches and drain pipes have been arranged there. The yard entrances were also to be regulated as per the project.
Executive Director of MDF Giorgi Shengelia was familiarized with the works accomplished on site.
Movement on that road was complicated and had been an unresolved issue for local population due to the damage incurred. As a result of project implementation the road infrastructure has been regulated thoroughly that will enable the locals to move on that road comfortably.
The works were commenced in September, 2019 and are to be completed by the end of the year. The project implementation is backed financially by the European Investment Bank (EIB) and its cost exceeds GEL 5 million.