Gurjaani Regional Innovations Center Construction Ends Up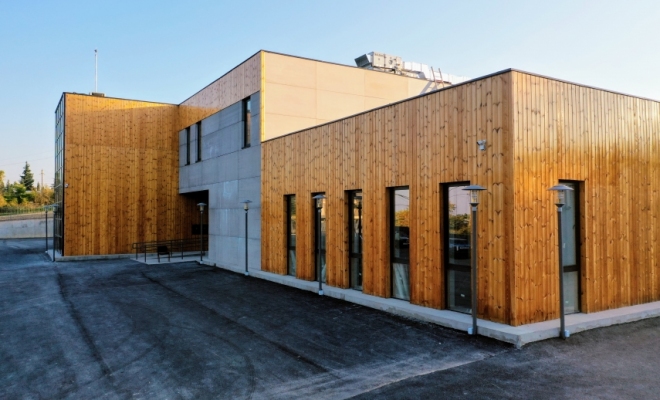 The Municipal Development Fund (MDF) of the Ministry of Regional Development and Infrastructure of Georgia (MRDI) has completed construction of Innovations Center in Gurjaani. The project implementation was backed financially by European Investment Bank (EIB) at the cost exceeding GEL 2.4 million.
The two-story structure was built within the project, and working rooms and classrooms, as well as the conference hall, auxiliary facilities and working space are be arranged there. The open terrace was also arranged for various activities and the site was well-furnished by providing fencing, parking and landscaping. The project considers the needs of the people with disabilities.
The Innovations Centers are designated for providing the space for trainings and workshops, general work meetings and presentations.
As a result of project implementation the youth will be enabled to participate in grant financing for execution of their projects, as well as in processes related to sharing information and knowledge with experts. Construction of regional centers will unite the youth and enable them to realize their potential.
The Regional Innovations Center undergoes construction by MDF of MRDI in Kaspi too and is to be finalized by the end of the year.