Construction of Kindergarten in Anaklia designated for 110 children is Completed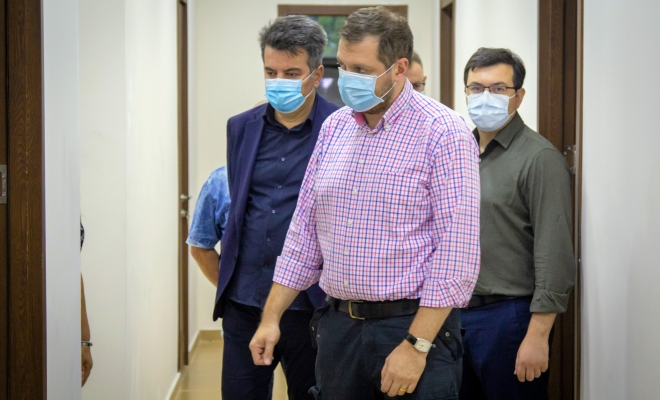 Construction of kindergarten designated for 110 children in Anaklia Village of Zugdidi Municipality, is completed.
Executive Director of MDF of MRDI Giorgi Shengelia and Acting Governor of Samegrelo-Zemo Svaneti Malkhaz Toria visited the new kindergarten.
The new kindergarten has been constructed by financial backing from the Government of Georgia (GOG). Construction started in July 2019 and was finalized in August 2020.
There had been no kindergarten in Anaklia Village and children had had to leave for ambulance station building for studying purposes. The new kindergarten was built in compliance with modern standards and is adapted for the people with disabilities. As per design there were arranged indoor and outdoor spaces, recreation zones, utilities and WCs.
In 2019 MDF of MRDI commenced designing-construction of 56 kindergartens in various Municipalities countrywide with financial backing from the GOG and Donor Organizations.