New UEFA Third Category Stadium Construction is to Finalize in Poti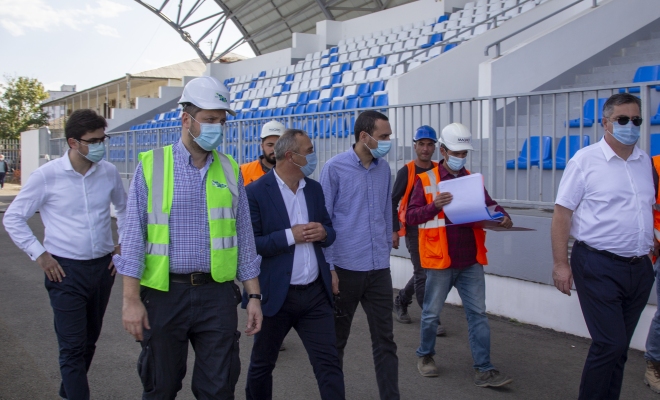 The works for arranging of southern and northern grandstands and constructing spare pitch with artificial cover for the UEFA Third Category Stadium in Poti City undergo execution by Municipal Development Fund (MDF) of the Ministry of Regional Development and Infrastructure of Georgia (MRDI). The project is backed financially by the Government of Georgia and its cost amounts to GEL 5.3 million.
There are being constructed the southern and northern grandstands of central stadium designated for 2740 people. There will be arranged the changing rooms, WCs, fast food areas and other auxiliary facilities under grandstands. The lighting, sounding, fire systems of the main stadium will be installed, and special areas will be arranged for live television broadcast. There is to be arranged also the spare pitch with artificial cover. The stadium will be adapted for the needs of the people with disabilities.
The new stadium will boost to establishment of healthy lifestyle amongst the youth of the city and of the region.
Executive Director of MDF Giorgi Shengelia and Poti City Mayor Gocha Kurdghelia inspected the current works on site.