Bodbe Village School Students Start Study Year at New School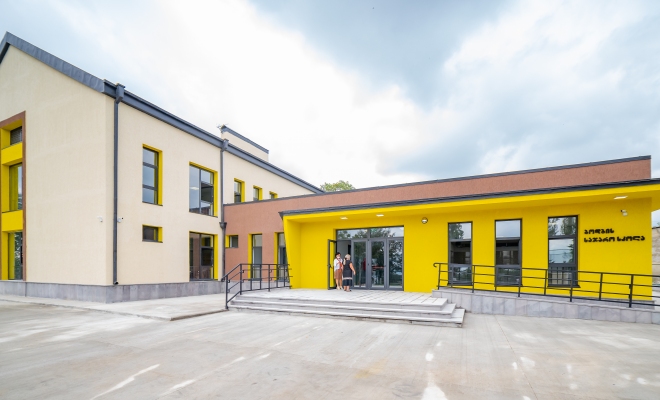 The students of Bodbe Village School of Sighnaghi Municipality started the new study year at newly constructed public school.
The Municipal Development Fund (MDF) of the Ministry of Regional Development and Infrastructure of Georgia (MRDI) completed construction of new school in Bodbe Village of Sighnaghi Municipality in September. The construction works with financial backing from the Government of Georgia was finalized during 1 year.
The school designated for 90 students, was built in accordance with modern standards. There are 9 classrooms and 1 lab at the building. The school yard was also improved and accomplished. The heating, WS and WW systems were installed. The school is fully adapted for the people with disabilities.
MDF of MRDI carries out construction and rehabilitation of 66 schools and enhancement of energy efficient component at 100 schools within Educational Infrastructure Construction and Rehabilitation Program. The Educational Program is backed financially by GOG and Donor Organizations (CEB and NEFCO). Total value of the program exceeds GEL 300 million.
It was 2019 when MDF got involved in Educational Infrastructure Construction and Rehabilitation Program. Construction of 8 new schools has been completed in various regions of Georgia already.