MRDI Proceeding with Constructing-Rehabilitating Educational Institutions through Various Programs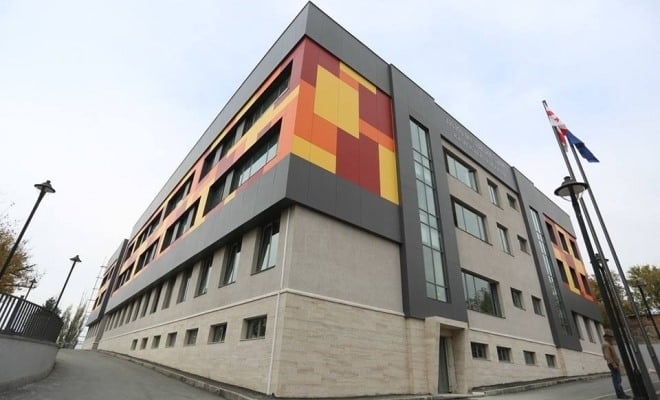 The Ministry of Regional Development and Infrastructure of Georgia (MRDI) proceeds with constructing-rehabilitating the educational infrastructure countrywide.
The Municipal Development Fund of Georgia (MDF) of MRDI constructs 66 new schools and carries out the works for rehabilitation and enhancement of energy efficient component at 100 schools within Educational Infrastructure Construction and Rehabilitation Program.
Out of that, construction of 8 new schools are already finalized, while the works at 33 new schools will be completed this year and the remainder 25 ones will be commissioned next year.
The new schools designated for 60 students were built in 4 following villages of Kvemo Kartli Region: Imeri, Enageti, Saghrasheni and Mukhrovani; 3 following villages of Shida Kartli Region: Kodistskaro, Tsinarekhi and Otarasheni. In Bodbe Village of Kakheti Region the new public school designated for 90 students was built, while full rehabilitation of 200-student public school was finalized in Mokhe Village of Samtskhe-Javakheti Region
All schools are being built in accordance with modern standards. The projects envisage improvement of classrooms, sports grounds and yards, as well as regulation of WS and WWSs. The schools are completely adapted for needs of people with disabilities.
The Government of Georgia and Donor Organizations (CEB, NEFCO) back the Educational Program financially.
The total value of the program exceeds GEL 300 million.
Within the authorization granted to the Municipalities, regulation of WCs at 725 Schools is scheduled to be carried out this year as per the strategy on decentralization due to requirements related to pandemics. The works mainly provide for connection of available toilets of yards to the main building. The works at 521 schools are already completed, and those ones that currently are under repair and are to be finalized until October, they all have alternative WCs for temporal use.
The large-scale rehabilitation works for 80 schools has been started this year and all projects will be completed next year.