Public School under Construction in Village Bitsmenda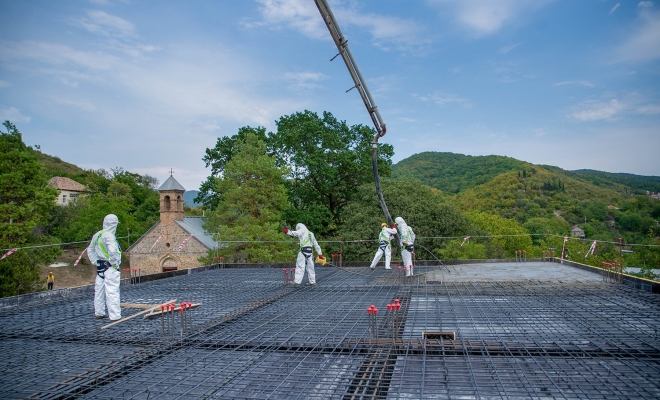 Public School construction project is in active phase in Mtskheta Municipality Village Bitsmenda. The Government of Georgia funded project is under implmenetation by the Municipal Development Fund of the Ministry of Regional Development and Infrastrructure of Georgia.
The 90-pupil school will be arranged with observance of current standards and be fully adapted to needs of disabled persons. There will be classrooms arranged in the school; the school yard will undergo improvement works. In addition, there will be heating, water supply and wastewater systems arranged for the school building.
Under the Educational Infrastructure Construction and Rehabilitation Program, the Municipal Development Fund is constructing 66 schools and performing rehabilitation and energy-efficiency component strengthening works for 100 schools countrywide.
The Program is backed by GoG and donors (CEB and NEFCO).
Total program cost is exceeding GEL 300 million.