Several Streets Undergo Rehabilitation in Zestaponi Town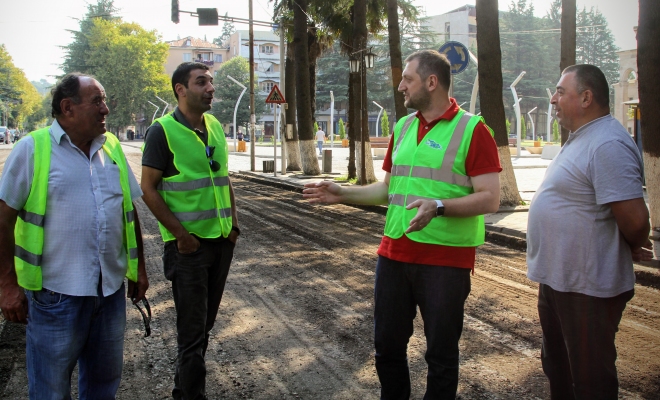 The Municipal Development Fund (MDF) of the Ministry of Regional Development and Infrastructure of Georgia (MRDI) carries out rehabilitation works for Davit Aghmashenebeli Street and Maghlakelidze, Shatirishvili and Melkadze Streets in Kvaliti Settlement of Zestaponi Municipality.
The asphalt pavement will be applied over the referenced 3-km motor road and yard entrances, along with the outdoor lighting will also be arranged there. The sidewalks and drainage will be regulated as well.
Executive Director of MDF Giorgi Shengelia was familiarized with the current works on site.
Movement over that road was complicated and had been an unresolved issue for the population. The project implementation will result in full regulation of the road infrastructure and enable the local residents to move in a comfortable manner.
The works execution is backed financially by the Government of Georgia and its costs exceeds GEL 8 million.