Transferring of 175 buses to six cities to start from October on a stage by stage basis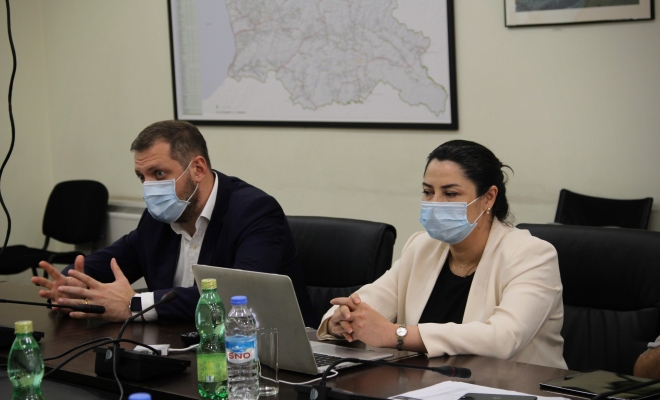 The Municipal Development Fund (MDF) of the Ministry of Regional Development and Infrastructure of Georgia (MRDI) has purchased 175 buses for 6 cities within Urban Transport Development Program.
MDF conducted the meeting with the representatives of the Municipalities for them to get familiarized with the program. In the course of the meeting there were reviewed the details related to the program, as well as stages and dates designated for delivery of buses. Along with procuring of buses, the program envisages development of the new route plan for the cities and the tariff system too. The bus drivers are also to undergo training within that program.
The Urban Transport Development Program provides for procuring of new buses of modern standards for Kutaisi, Gori, Telavi, Zugdidi and Rustavi Cities and ensuring of that procuring is backed financially by European Bank for Reconstruction and Development (EBRD). The cost of the program amounts to 19 million EUR.
Transferring of 175 buses to six cities is to start from October 2020 on a stage by stage basis: 30 buses will be transferred to Gori, while 25 ones will be delivered to Zugdidi, 40 to Rustavi, 60 to Kutaisi, and per 10 buses will go to Telavi and Poti Cities.