Faults of Sagarejo WSS to be eliminated by Contractor on a stage by stage basis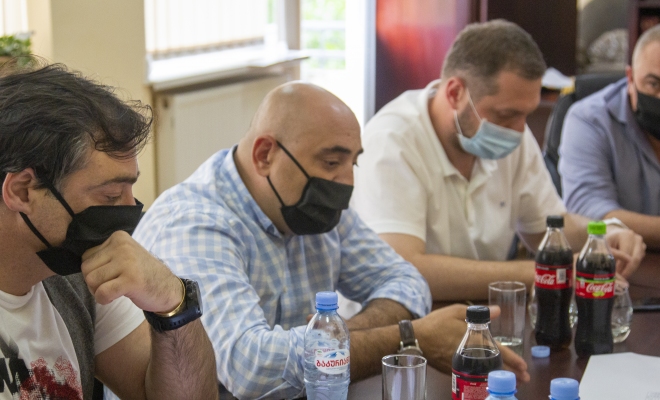 The Contractor Company is to eliminate the faults, identified in the course of Sagarejo Water Supply System Rehabilitation Project within the Contract, on a stage by stage basis.
Execution of the first stage works resulted in arranging of the 110-km distribution network and individual metering of 2800 subscribers.
Executive Director of MDF Giorgi Shengelia along with the representatives of the United Water Supply Company of Georgia (UWSCG), was familiarized with the progress of works on site and noted that the Contractor Company had been instructed on quality of works performed and the Contractor would remediate all the faults at its own cost.
"The first stage works of Sagarejo WSS rehabilitation, comprising of arranging of the network, has been completed actually. Testing of works accomplished identified some faults and defects. That is why we have conducted the joint visit today and held the meeting at the Municipality. Respective instructions were released to the Contractor Company. The Contractor will eliminate all defects at its own cost. There were identified also the sites, needing additional interference. It requires also additional study and relevant entities have been involved in that. We do consider that we have to implement the project within as much restricted time constraints as possible, per the schedule to summarize both stages", Giorgi Shengelia stated.
The second stage works of the WSS, i.e. reconstruction of existing reservoirs and individual metering are being conducted in Sagarejo right now.
Upon project finalization, 2800 subscribers of Sagarejo will be supplied with high quality water as per improved schedule.