MRDI Procures 175 Buses for 6 Cities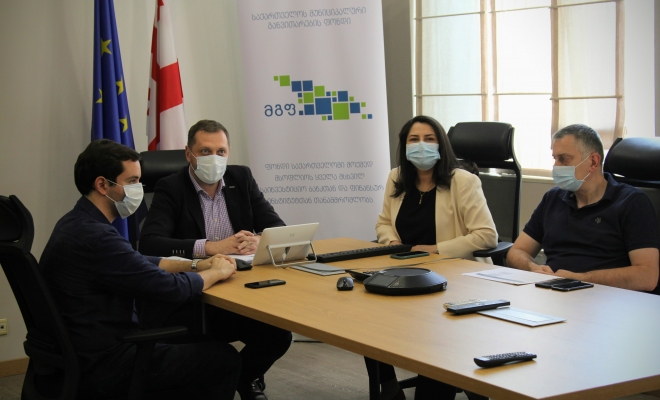 The Municipal Development Fund (MDF) of the Minsitry of Regional Development and Infrastructure of Georgia (MRDI) has concluded the Contract with ,,Otokar Otomotiv ve Savunma Sanayi A.S." Ltd., winner company of the Bidding for procuring of 175 buses for different Municipalities.
Procuring of buses is being executed within Urban Transport Developent Program of Georgia and with financial backing from the European Bank for Reconstruction and Development (EBRD) at total Contract value of 18.7 million EUR.
"We are glad for executing the Contract for Procuring of Buses. This project is of considerable significance for public transport to be developed throughout 6 selected cities of Georgia. The project will enable the citizens of that cities to use the buses of modern, comfortable and what the most important is, ecofriendly type. The project comprises also of technical assistance component, which is focused on the transport sector in these cities to be developed and strenghtened. The inclusive economy will also be enhanced within the project, since it considers not only supporting equal gender capabilities in transport companies, but also opening of relevant training centers in the regions for preparing of additional experts in the transport sector", EBRD Regional Director for the Caucasus Catarina Bjorlin Hansen said.
The winner company shall supply on a stage-by-stage basis one hundred and seventeen buses of 8.5 m and fifty eight ones of 10 m length from the fall of 2020 through winter. 30 buses are to be delivered to Gori, 25 ones to Zugdidi, 40 - to Rustavi, 60 - to Kutaisi, and per 10 buses will be handed to Telavi and Poti Cities within the project.
The Contract was signed by Executive Director of MDF Giorgi Shengelia and Representative of winner Company Serdar Gorguc.