MRDI familiarizes Construction Companies with information on scheduled Biddings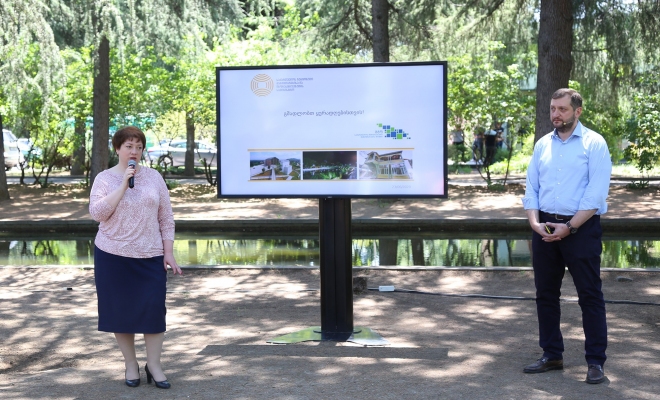 The Municipal Development Fund (MDF) of the Ministry of Regional Development and Infrastructure of Georgia (MRD) has conducted the Open Day for the scheduled infrastructural projects of large-scale. In the course of the meeting, MRDI representatives provided Construction Companies with the information on the planned Biddings that MDF is to announce till the end of the year.
MDF is to implement numerous infrastructural projects of significant character in various regions of the country, so as to include construction-rehabilitation of schools and kindergartens, construction of residential houses for IDPs, rehabilitation of Bakuriani Central Park, construction of Konstantine Gamsakhurdia Library in Zugdidi, rehabilitation of Ozurgeti and Bakhmaro squares. The second stage of urban renovation for Laghami District, Telavi, Velistsikhe, Bakuriani and Abastumani is also planned to be executed.
By holding such meetings, MDF aims at the bidding procedures to be much more transparent and effective in order the companies to be provided with open and equal conditions within competing environment.
The Open Days have been conducted from time to time for the last two years. The Companies interested in MRDI projects may receive the information on planned projects prior to bidding announcing, enabling them to better evaluate the capabilities of their participation in that projects.