Napetvrebi-Kvemo Tskluleti Connecting and Lisi-Mukhatskaro Central Road Rehabilitation Project in Active Phase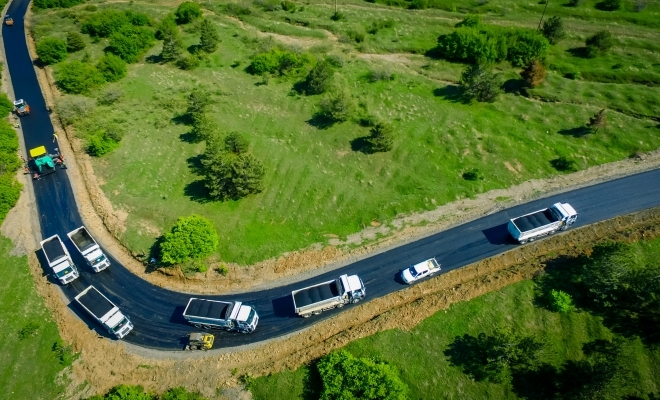 The Municipal Development Fund of the Ministry of Regional Development and Infrastructure of Georgia is implementing the project for rehabilitation of Napetvrebi-Kvemo Tskluleti connecting road and Lisi-Mukhatskaro central Road in Mtskheta Municipality.
Cost of the ongoing, EIB-backed project averages GEL 13 million.
For preventing spread of new coronavirus infection, works are implemented with observance of special recommendations issued by the Ministry of Health and
Interagency Coordination Board operating under the guidance of Prime-Minister.
Representatives of the Municipal Development Fund are carrying out monitoring of adhrence to the above-referred provisions and labour safety conditions.
Under the present project, asphalt-concrete pavement is to be laid along the 20 km section of the road; morover, pipe culverts, gabions, retaining walls, connections and driveways are to be arranged along with steel guard timbers.
Napetvrebi-Kvemo Tskluleti and Lisi-Mukhatskaro earth roads were especially complicated to travel on during rainy weather, since there was no storm water system existing there.
Following project completion, local population and visitors are to benefit from safe and comfortable roads. The project will be completed in January of 2021.