Regional Innovations Center Undergoes Construction in Gurjaani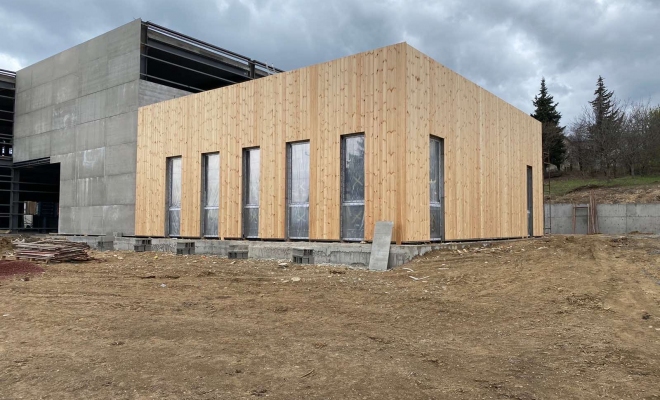 The project considers construction of two-story Innovations Center in Gurjaani. On the ground floor of the building per design there are to be arranged as follows: entrance hall, reception, room for the guard, water closets, linking hall, administration, working rooms, storage and a conference hall, while on the second floor there will be the hall, computer room, study room as well as general working space and WCs.
The project is being executed by Municipal Development Fund (MDF) with financial backing from the European Investment Bank (EIB), and its cost exceeds GEL 2,3 million. The main objective of the project is supporting of micro, small and average companies and entrepreneurs in Georgia and their involvement in modern technology to finally enhance the general environment of innovations throughout the country.