Rehabilitation of the Central Stadium Planned in Marneuli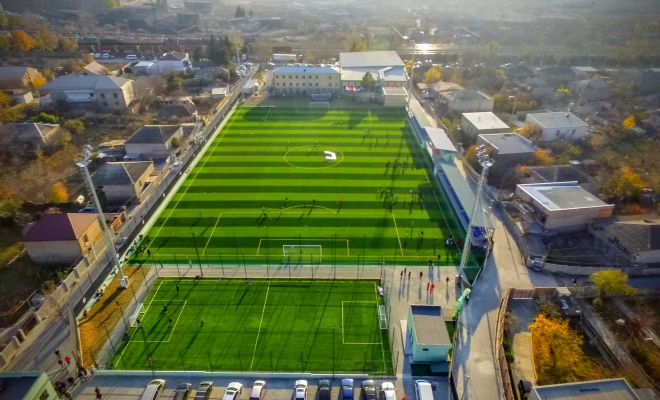 Rehabilitation of the central stadium is planned in Town Marneuli. The Municipal Development Fund of the Ministry of Regional Development and Infrastructure of Georgia is to undertake project implementation.
Marneuli Municipality applied to the MDF with the respective request, stating the fact that design-cost estimation documentation has already been prepared.
The project provides for arrangement of a high quality soccer stadium with artificial cover and stands designed for 1500 spectators, to meet FIFA's requirements for second category stadiums. During the period of rehabilitation works, a two-storey building is to be constructed. The first story is to accommodate dressing rooms, the second – a training room and an office of stadium administration.
Besides, there will be the following facilities arranged under the project: parking lots, lighting of stadium and parking lots; acoustic, fire protection and drainage systems will be refurbished as well. The stadium will be adapted to needs of disabled persons.
According to the design-cost estimation documentation, cost of works averages GEL 7,5 mln.