Construction of Poti Sports Complex in Active Phase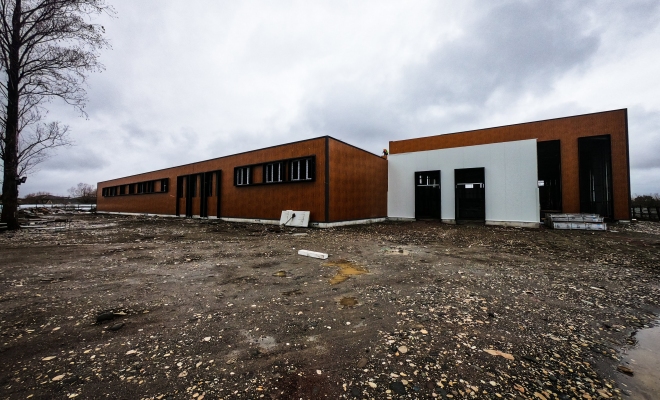 The Municipal Development Fund of the Ministry of Regional Development and Infrastructure of Georgia is implementing the project for construction of a multifunctional sports complex and swimming pool in Poti. Cost of the European Investment Bank funded project is equal to GEL 14.5 million.
Sports complex project involves construction of small and large swimming pools and fitness center. The building is to accomodate rooms for showers, coaches, referees, personnel and doctors, a space for café and dormitory for sportsmen.
The new sports complex is to provide for interested persons an opportunity of training in comfortable environment and holding tournaments in various sports, on national as well as international levels.
Giorgi Shengelia, Executive Director of the Municipal Development Fund of Georgia inspected the sports complex ongoing project site.