Tourist Infrastructure Arranging Finalization at Motsameta Monastery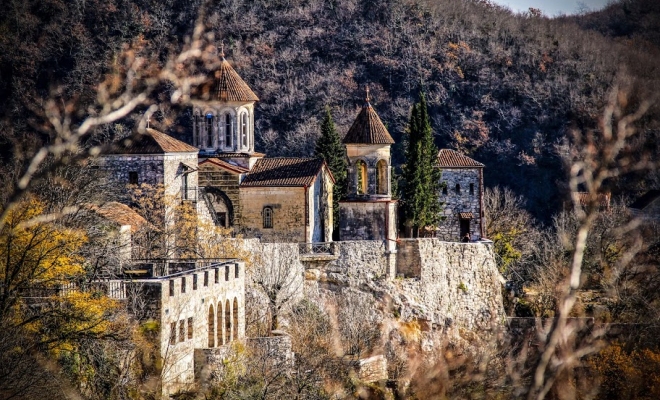 The Municipal Development Fund (MDF) of the Ministry of Regional Development and Infrastructure of Georgia (MRDI) has completed improvement works for culture heritage and tourists zones at Motsameta Monastery in Tkibuli Municipality. The project has been implemented with financial support from the World Bank at the cost of approximately GEL 1.4. million.
The project envisaged reinforcing works for the walls of the gateway. Construction-rehabilitation of the Visitors Center, parking lot, utility system and WCs was also considered under the project.
The project aims at regulating the tourist infrastructure to create favorable conditions for tourism development in Imereti Region.
Executive Director of MDF Giorgi Shengelia and Tkibuli Mayor Temur Chubinidze visited the site of works accomplished.