IDP Housing under Construction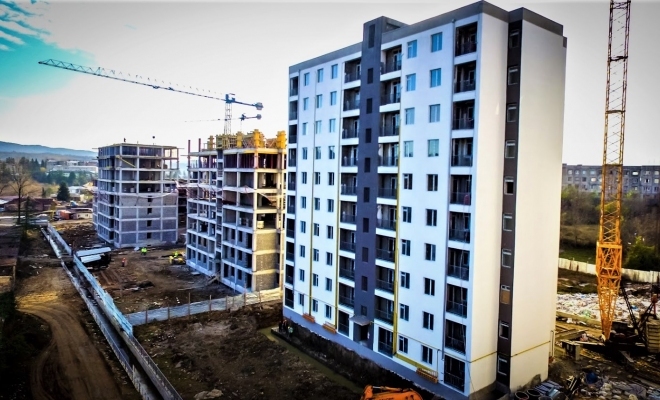 In order to provide facilities for decent living conditions to IDPs, the Municipal Development Fund of the Ministry of Regional Development and Infrastructure of Georgia is undertaking the project for construction of apartment buildings in various municipalities of Georgia. The program is funded by the Government of Georgia and its overall cost for the period of 2019-2020 averages GEL 145 million. Ultimately, the program is to provide housing for 2440 households.
During the current year, the MDF has completed construction of two apartment buidlings for 120 IDP households in Mtskheta. Construction of Zugdidi and Tskaltubo residential buildings is also nearing completion and apartments will already be available to beneficiaries in the first half of 2020. Moreover, IDP housing construction works are in progress in Kutaisi, Tskaltubo and Zugdidi.
It is noteworthy that there are not only large scale infrastructural projects, but also local road construction works ongoing under the program in IDP settlements of Kaspi, Kareli, Gori, and Mtskheta Municipalities. Overall length of internal roads is 23km. The project is funded by the Government of Georgia and its total cost amounts to GEL 7.3 million.