Annual Report of the Municipal Development Fund Presented to Parliament of Georgia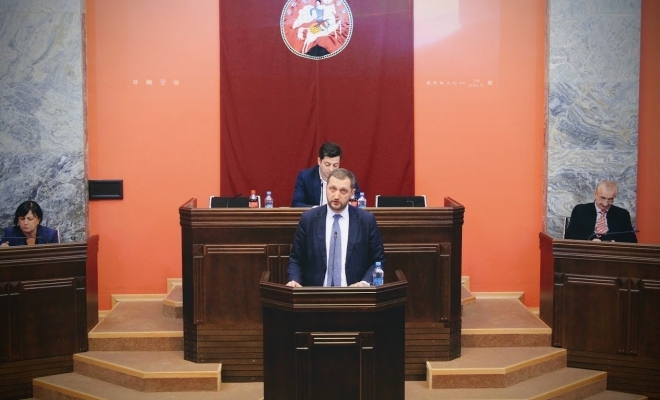 Giorgi Shengelia, Executive Director of the Municipal Development Fund of the Ministry of Regional Development and Infrastructure of Georgia presented year 2019 report at the Self-government Committee Session.
,,2019 was the year of great challenges for the MDF. Apart from the fact that the current year budget was the highest of all times, it was also notable for multitude and diversity of projects. The MDF activities are distributed throughout the country, they include a great number of infrastructural projects of various type and complexity. Number of ongoing projects has reached all-time high of over 250, which makes the MDF to face a yet harder tak. The current year budget of the MDF amounts to GEL 353 million, which by 30 %, or approximately by GEL 80 million exceeds the past year budget. As of today, the budget is 100% executed and we even forecast a minor performance above target at year-end." – declared Executive Director of the Municipal Development Fund of Georgia.
The Municipal Development Fund is undertaking significant infrastructural projects in tourism, sports, road, transport and water supply sectors.
In 2019, the MDF got engaged in two new programs, such as educational infrastructure and IDP hosing construction projects.