Renovated Children's Park "Mziuri" to be Opened in Spring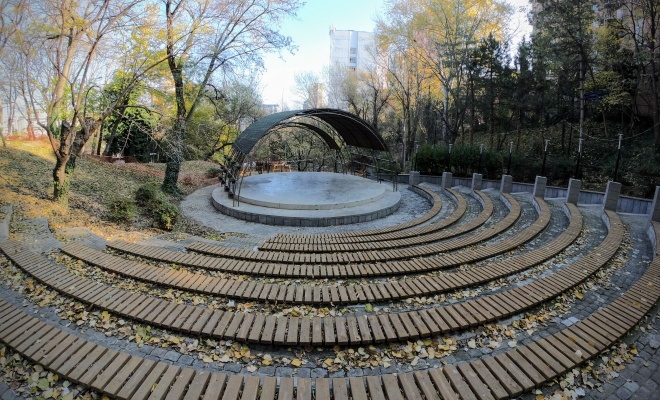 Today, Maya Tskitishvili, Vice-Premier and Minister of Regional Development and Infrastructure of Georgia, Giorgi Shengelia, Executive Director of the Municipal Development Fund of Georgia and Kakha Kaladze, Tbilisi City Mayor were visiting the ongoing rehabilitation works' site in "Mziuri" Park.
The project provides for full renovation of Chabua Amirejibi Avenue adjoining flood-ravaged landscape and park.
"Apparently, works are in active phase and nearing completion. There will be numerous new spaces added to the park to render it more attractive and comfortable for children and youth, as well as the population of the neighborhood. The renovated infrastructure will be adapted to the needs of disabled persons and parents moving around with baby carriages. A completely new landscaping concept will be presented here, which involves addition of a number of new plant species. Hopefully, starting from Spring season we will all be able to actively profit by this renovated park" – noted Maya Tskitishvili.
The following works will be carried out under Mziuri rehabilitation project: restoration of existing mosaics, bridges, stairs, replacement of underground utilities: wastewater, water supply, irrigation systems, fire-control and outdoor lighting systems. There will be bicycle lanes, benches, litter bins, pergolas, drinking water fountains and recreational spaces arranged in the park. Appropriate zoning marks will be installed, skateboard, parkour grounds and children's playgrounds will be arranged as well.