Bidding Announced for Arrangement of Stadium and Sports Ground in Poti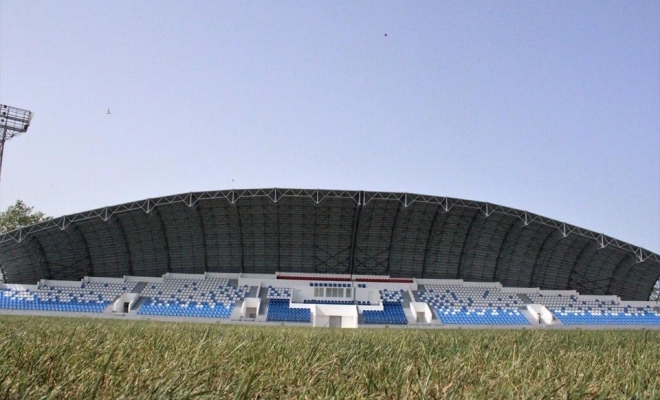 The Municipal Development Fund of the Ministry of Regional Development and Infrastructure of Georgia has announced bidding for arrangement of southern and northern stands of EUFA category 3 stadium and construction of a standby artificial gass ground in Town Poti. Procurement is to be funded by Government of Georgia.
The project provides for construction of southern and northern 2740 seat stands of the central stadium. There will be: dressing rooms, bathrooms, fast food facilities and such other utility rooms arranged under the stands. The stadium will be adapted to the needs of disabled. Lighting, acoustic and fire systems will also be installed in the stadium. Special spaces will be arranged for live broadcast. There will be an up-to-date Led Screen arranged in the southern stand. The above-referred project also envisages construction of an artificial grass standby ground equipped with lighting systems and dressing rooms. Currently, there is a western stand constructed and natural grass cover installed on the ground.
Project implementation will contribute to introduction of healthy life-style among youth.
Bidding-related detailed information is posted on the MDF web-site: http://mdf.org.ge/?site-lang=ka&site-path=tenders/current_tenders/&id=3604