Bidding Announced for Procurement of Passenger Buses for Bakuriani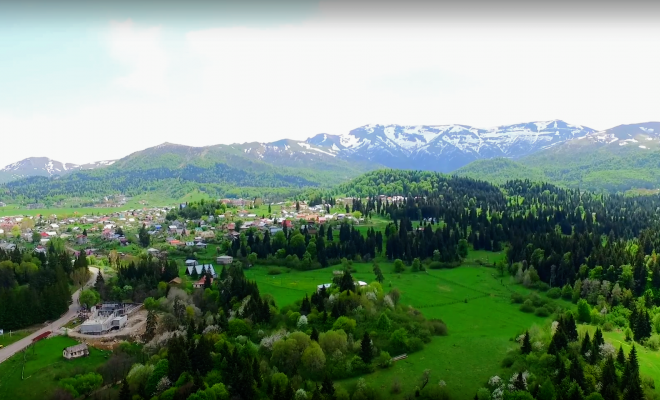 The Municipal Development Fund of the Ministry of Regional Development and Infrastructure of Georgia has announced bidding for procurement of passenger buses for village Bakuraini. Procurement of buses is to be funded by the European Bank for Reconstruction and Development (EBRD) and provides for purchase of 10 units of passanger buses. Detailed bidding-related informaon is available at the MDF web-page: http://mdf.org.ge/?site-lang=ka&site-path=tenders/current_tenders/&id=3580
Apart from the passenger buses, the MDF is also planning to purchase the following equipment for Bakuraini: snow-cleaning equipment, ski run compacting equipment, solid waste management machinery and equipment for preventing/neutralizing traffic congestions.
The Municipal Development Fund of Georgia is implementing a number of siginificant projects in Bakuriani, inter alia including: extension of Didveli parking lot, rehabilitation of Mitarbi and Kokhta cableway access road, construction of a new multi-storey parking lot and a new, two-storey building for police, arrangement of Bakuraini central pathway and road, Bakuriani urban regeneration and development of tourist infrastructure in the recreational park of Bakuriani.
In September of current year, the MDF has completed construction of village Bakuriani by-pass 3 km road. Construction of the by-pass road is of great significance for development of Bakuriani, as a resort. Due to non-existence of by-pass road, there were traffic congestions frequently observed in the village, which hampered comfortable and safe conveyance of tourists and locals. Following project completion, the named problem has been considerably alleviated.