Arrangement of Tourist Infrastructure next to St. Nino Convent in Bodbe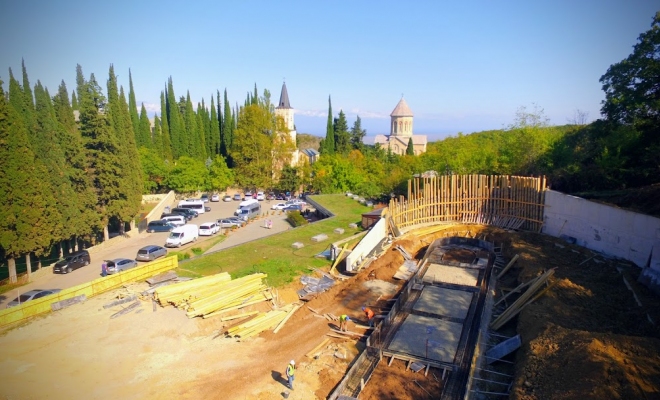 The Municipal Development Fund of the Ministry of Regional Development and Infrastructure of Georgia is implementing tourist infrastructure arrangement project next to St. Nino Convent in Bodbe, Sighnaghi Municipality. The GEL 1.8 million project is funded by the European Investment Bank.
The project provides for arrangement of a two-level parking lot in the convent adjacent area. There are also the following works envisaged under the project: internal and external water supply-wastewater systems, drainage network, heating-ventilation, indoor and outdoor lighting, vertical planning and area improvement.
Number of tourists and pilgrims has significantly increased in Bodbe St. Nino Convent, in turn causing inceased volume of vehicles. Currently, tourists and pilgrims park their vehicles in the square existing in front of the convent. The convent infrastructure is unable to keep up with increasing demand, which results in congestions. Following project completion, tourist infrastructure will be fully arranged, which will contribute to establishment of favorable conditions for tourism development in the Region. Works commenced in July, 2019 and will be completed in January, 2020.
Giorgi Shengelia, Executive Director of the Municipal Development Fund of Georgia was visiting the ongoing project site and inspected it together with the Contractor Company.