Tourist infrastructure being arranged by Sioni Church Monastery Complex in Ateni Village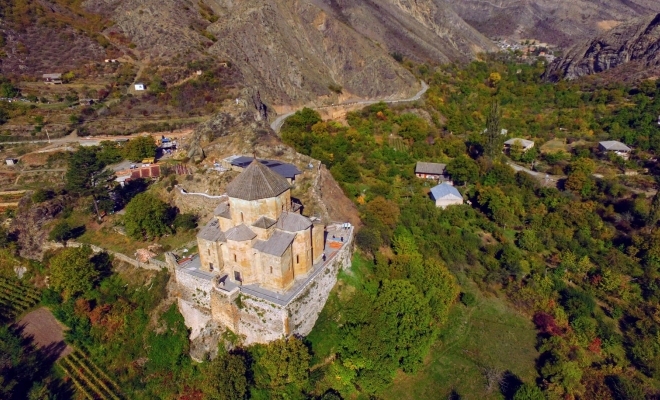 Tourist infrastructure arrangement works by Sioni Church Monastery Complex in Ateni Village are being executed by the Municipal Development Fund (MDF) of the Ministry of Regional Development and Infrastructure of Georgia (MRDI). The project undergoes implementation with financial support from the European Investment Bank (EIB) and its cost amounts to GEL 1.2 million.
The project provides for construction of public WCs and a parking lot. The pedestrian paths are scheduled to be arranged as well.
Due to gradual increase of number of local and foreign tourists and pilgrims to Sioni Church Monastery Complex, infrastructure being at the Monastery fails to meet the increased demand. Upon the project finalization the tourist infrastructure will be completely regulated that will create favorable conditions for tourism to be developed in the region. The works were commenced in September 2019 and will be completed in March, 2020.
Executive Director of MDF Giorgi Shengelia along with the representatives of the Contractor Company and International Supervision Company inspected the works progress on site.