Construction of new Public School in Kodistskaro Village commenced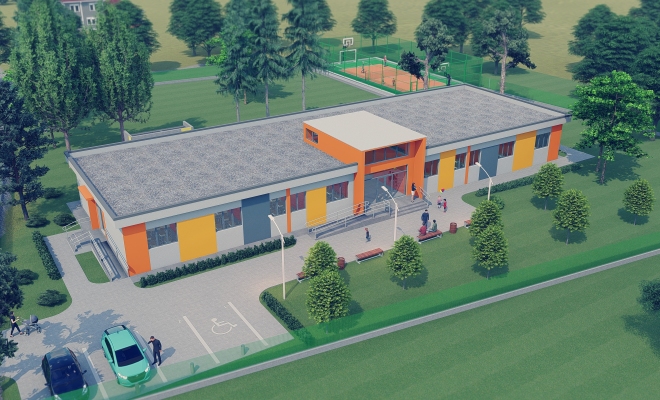 The Municipal Development Fund (MDF) of the Ministry of Regional Development and Infrastructure of Georgia (MRDI) has commenced construction of new school in Kodistskaro Village. The project undergoes implementation with financial support from the Government of Georgia and its cost amounts to GEL 1.1 million.
The project provides for construction of new school, designated for 60 students. The School will be arranged in compliance with international standards and will be fully adapted for the people with disabilities. There will be arranged the classrooms, WCs, sports-ground and the grounds will be landscaped. There will be installed the heating, WS and WWS systems as well.
Executive Director of MDF Giorgi Shengelia along with the representatives of the Contractor Company visited the current construction works on site.
In 2019-2020 MDF will build 65 new schools and rehabilitate completely 87 schools throughout the regions of Georgia. Out of the referenced schools the design-build is commenced for 53 schools, while rehabilitation-design works are started for 83 schools. Moreover, MDF has scheduled to rehabilitate tens of schools and enhance energy efficiency component with funding from CEB and NEFCO.